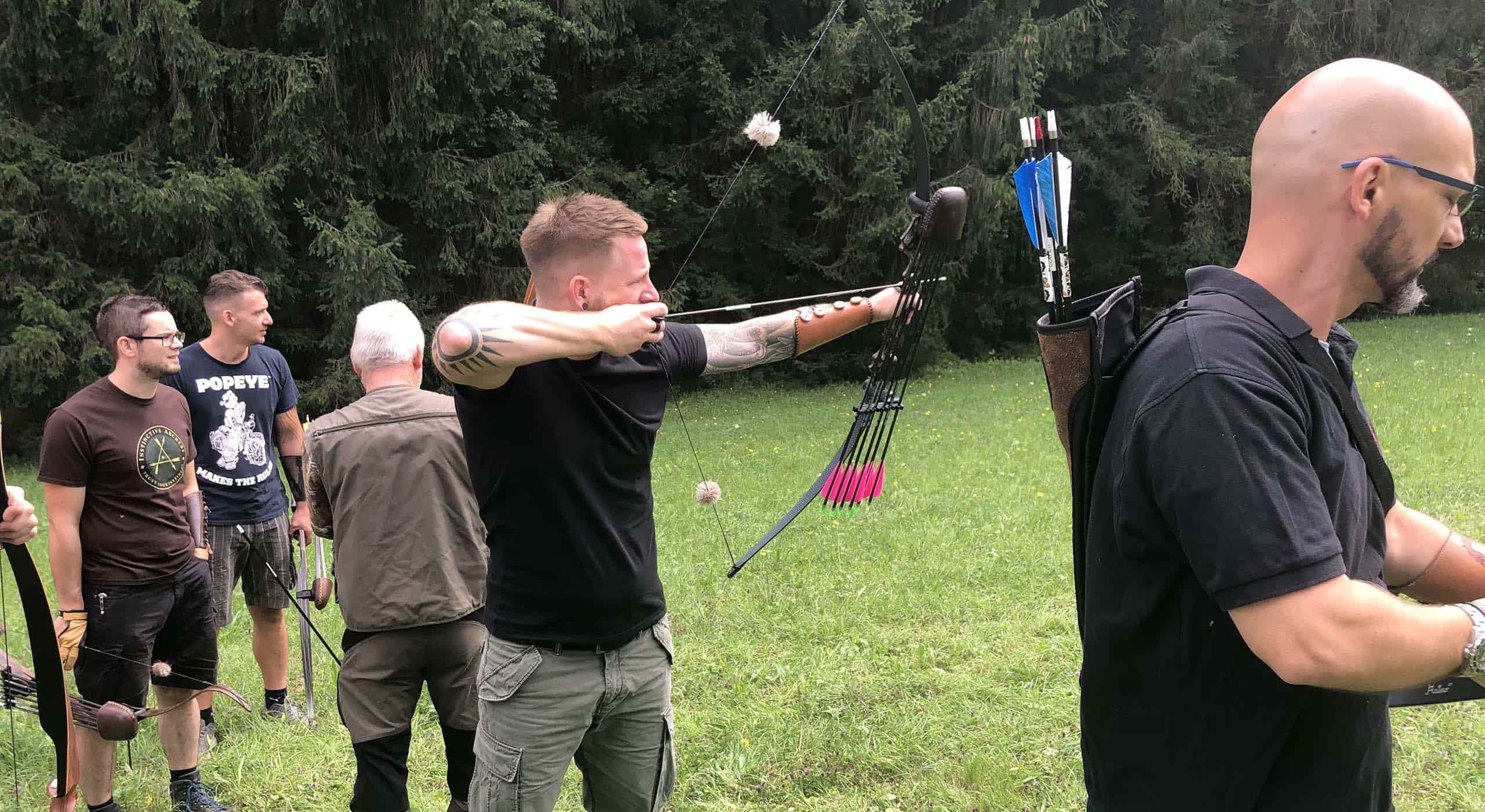 Bodnik Bows - Trainingskurs
Training Course
Instinctive Archery according to Henry Bodnik
---
What are the mental basics required for successful instinctive archery?
Please Note: To participate in a training course, it is necessary to have already participated in at least one of our basic courses.
Every instinctive archer who actively practices instinctive shooting will eventually develop "slight" errors in their shot-sequence, or shooting form. In our Instinctive Archery Training Course we will identify these problems and, through the correct training, in various stages, we will help you to eliminate them. The course offers every archer, no matter how new they are or how long they have been shooting, the opportunity to identify their shooting challenges and work to eliminate them so they can reach their full shooting potential.
In addition, by getting to know the personal shooting area you will become more skilled at successfully shooting unknown distances on the 3D course. 
Welcome to my instinctive archery training course!
Course contents
Base Line
Active training of the 2nd and 3rd training pillars
Basic visual exercises
Super Point Training
The personal shooting area
Cours Training
Course duration: 2 Days
Price: 388 Euro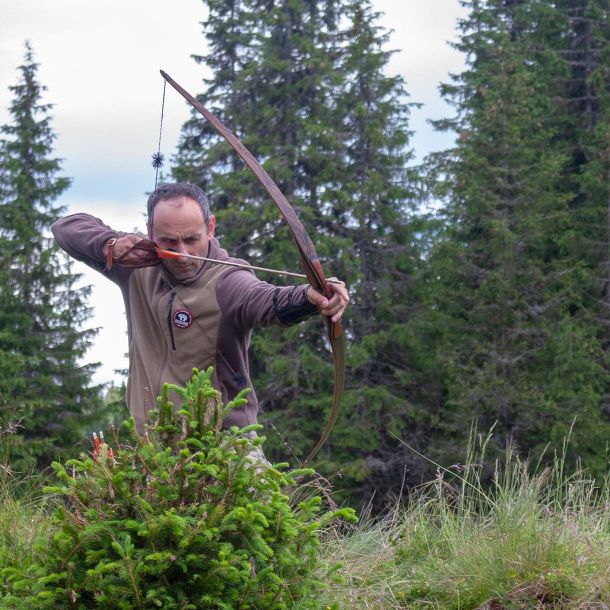 Base Line
---
The training course will begin by identifying your personal diagnosis (base line).
After analyzing your personal diagnosis, we then train together, working through training pillars 2 and 3 to discover where your areas for potential for improvement are.
While you are working on your individual shooting sequences, a lot of instinctive archery information will be shared with you.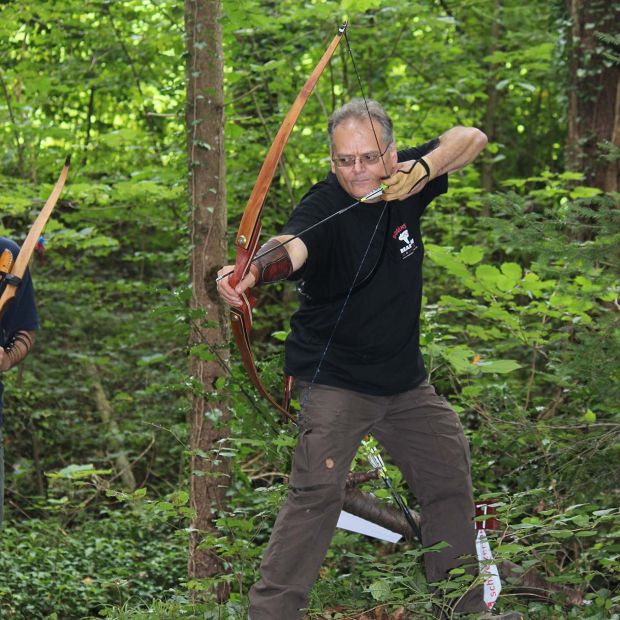 Super Point Training
---
First we review the basic visual exercises that are so important for successful instinctive shooting and then we train together in the more advanced, "Super Point" training. In this way, we double check the inner sighting program of the individual course participants and then adjust them again after the Super Point fine tuning.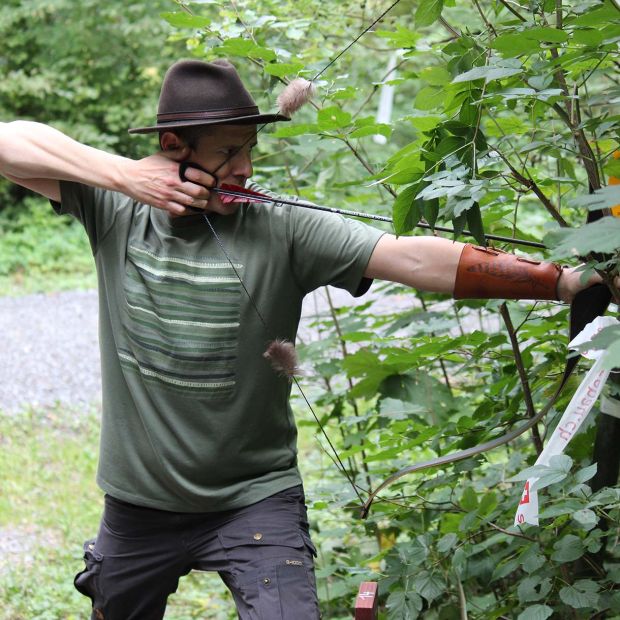 Tag Zwei
---
The second day of the training course focuses on the personal shooting area of instinctive archery.
Giving our participants the fascinating experience of how easy it can be to master the different distances is an important part of the instinctive archery training course.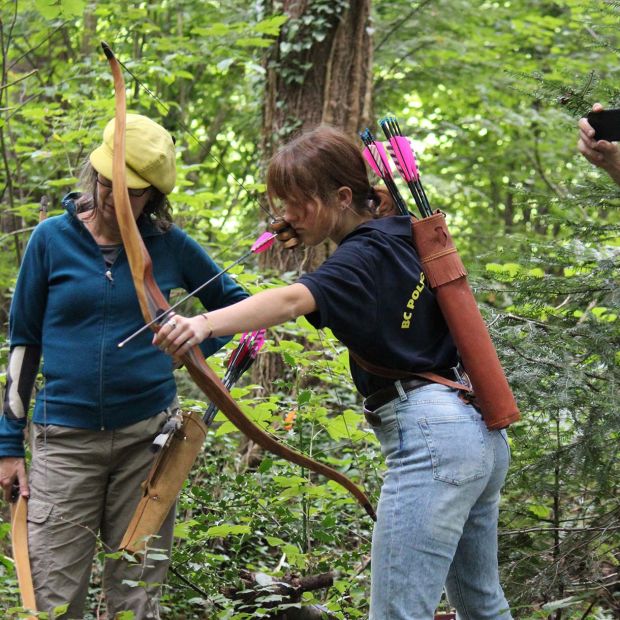 3D Course
---
Together, we will finish up the class by taking many beautiful shots on the 3D course.
Graduation
During the closing comments, each participant receives their course documents, the Instinctive Archery patch and an official certificate for completing the Instinctive Archery training course.