3 X Longbow Gold for Franz Harg!
Franz Harg dominated the EM WA 3D Tournament in Maribor with his Bodnik Custom Longbow.

• Gold medal in the individual longbow competition
• Gold medal mixed-team competition with Beate Schölmberger
• Gold medal in the team competition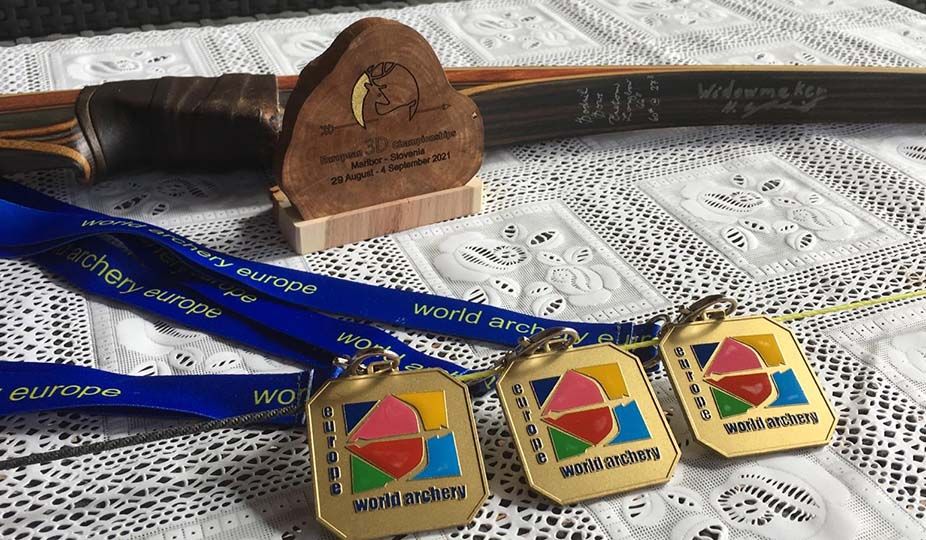 I congratulate Franz on his great performance. We are very pleased to have contributed to this success with our Bodnik Custom Longbow and we are especially proud of the fact that Franz has chosen the Bodnik Bows brand.

Franz Harg is an absolute exceptional archer and is a 100% instinctive archer. In an impressive performance, he showed the elite of the international world or archers just how impressive and talented he is. When you look at the top shooters in the world, even in the traditional classes, non-instinctive archers can be found almost without exception! This is a phenomenal achievement for a purely instinctive shooter! I am personally quite pleased that Franz has so impressively demonstrated how this great technique of pure instinctive shooting can be used to achieve victories even on an international level.

I know Franz Harg personally and remember very well his shooting skills from our Bodnik Bowhunter Challenges and I count him among the top 3 longbow shooters in the entire world! He has dominated the traditional open class at our kill tournaments like no other and is still undefeated there despite strong competition.

Now he has confidently demonstrated his extraordinary skills at the 3D EM World Archery competitions in Maribor! The EM in Maribor took place early in September.

And now you know to keep an eye out for Franz Harg from Austria. This talented instinctive archer is always going to be shooting for gold!

Henry Bodnik
Bodnik Bows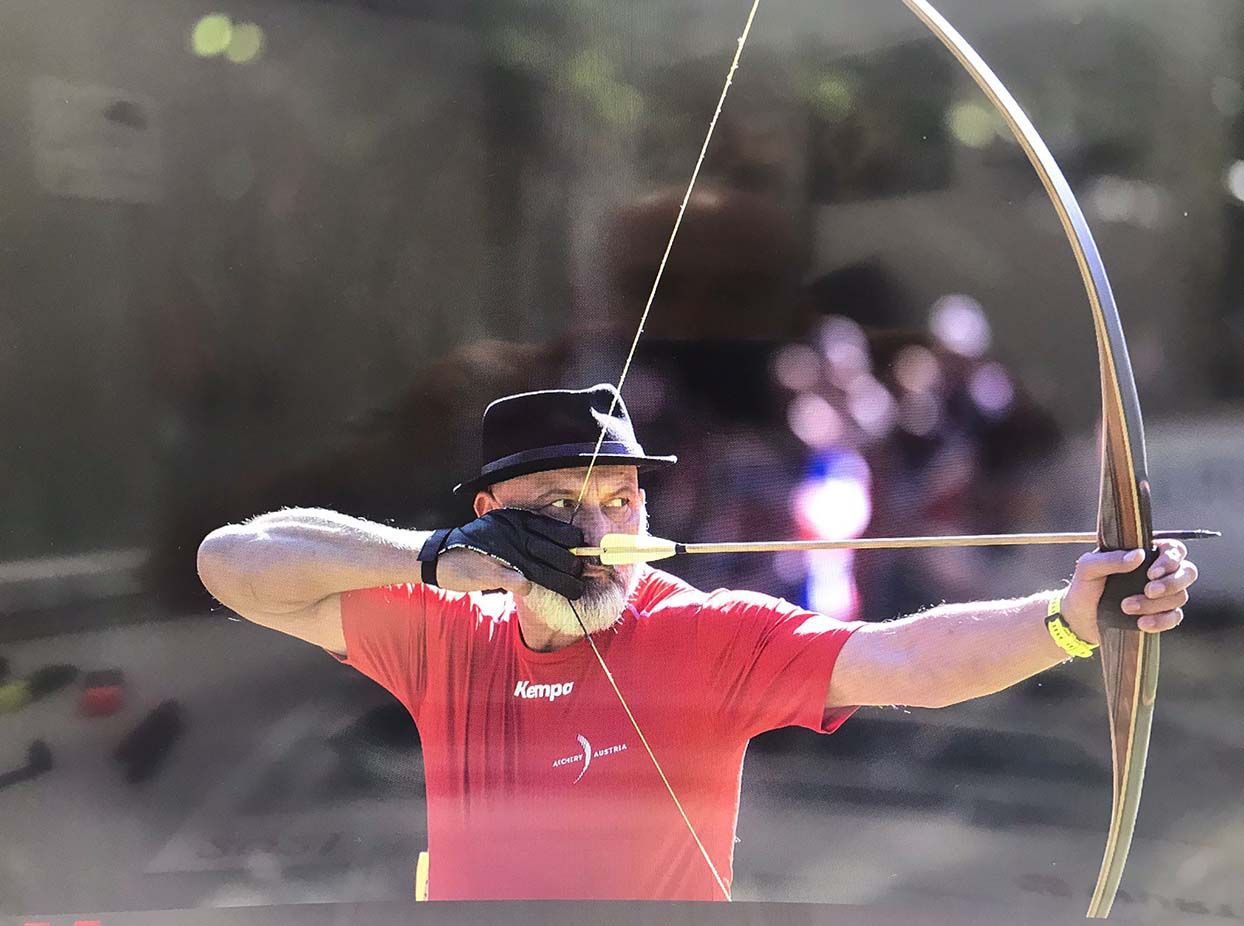 I am pleased that I can publish Franz's report here.

"30 longbow archers from 17 European countries faced me, Franz Harg from Austria and my "Widowmaker" custom longbow by Henry Bodnik.

I have been a passionate archer since 2014 (over 1000 shots per month) and for many years I have had a love for Bodnik bows.
I started with a bow from Bodnik Bows (Z-Bow) that Michael Wagner (Holzmichl) recommended to me with the word that "It suits you." That was until Henry built me an exquisite custom longbow in 2019.

With this special bow I won my first gold at the Austrian Championships four days later, then the same color - GOLD - in 2019, 2020, and 2021.

At the European Championships in Maribor, I wasn't really noticed as an underdog at the beginning, until I won my first gold medal in the longbow mixed team with Beate Schölmberger with my bow, which draws up to 72 pounds.

From this point on, my technique and especially my Bodnik bow were studied and inspected.

After my second gold medal in the men's team competition, I focused on the individual final against the Latvians, Novads Kristaps, on September 4th, which I won with 39 to 29 points.

At my first international tournament, I was able to capture three gold medals with my Widowmaker and I am looking forward to the 2022 World Cup, where I will give it everything again with my Bodnik bow. "
Franz Harg

Below you can find the link to the video from the European Championship 3D WA in Maribor Slovenia.
August 29 - September 4 this year