Bodnik Bows Anubis in Sweden
Stefan Wester owned 3 different Bodnik Bows and sent us some pictures and thoughts about his bows to share with you.
Today we are sharing his experience with the Bodnik Bows Anubis. Thank you Stefan Wester to share your experiences with us and the archery community.
"My second Bodnik Bow
The Anubis 62" 50#@28
Love the raw power and the speed of this Bow. It hit the taget with a BANG.
It is very smooth drawing and absolutely no handshoock. It looks beautiful, the mycarta handle is giving a good weight and it is feeling great in the hand. My specimen have a smaller flaw at one of the tips, but nothing that bitters me. 
I bought this bow used. 
Today i havent got woodarrows strong enough for this bow. Right now i use aluminium 2014 and 2114 with bearpaw feathers and wrappings. 
If hunting where allowed in Sweden i would have this as my "go for a hunt" bow. 
Gear
Bodnik deerskin glove
Bodnik deerhook deluxe armguard"
Stefan Wester (Sweden)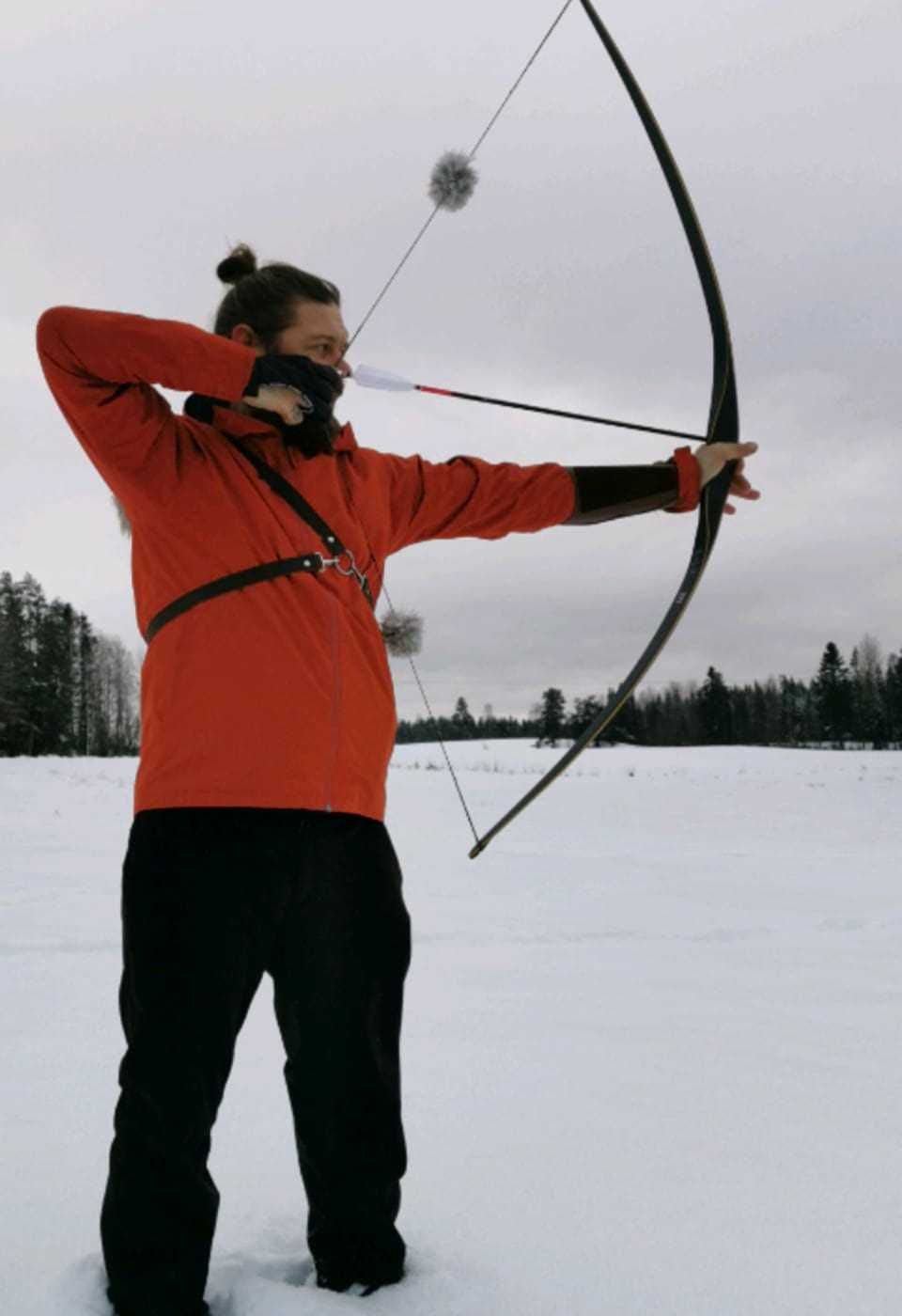 We are always happy getting such great feedbacks from archers and bowhunters around the world.
We are looking forward to get your feedback with a pic shooting your Bodnik Bow to share it with the archery and bowhunter community around the world.
Feel free to send your feedback and pic to: 
This email address is being protected from spambots. You need JavaScript enabled to view it.
Henry M Bodnik
Of course just like every Bodnik Bow our Bodnik Bows Anubis is protected by our legendary 30 Years Bodnik Bows warranty too!